Toddler bounce house rentals in Nashville.
  Toddler World

This page is dedicated to our little ones!

Sometimes people wonder if they can rent a toddler bounce house, and the answer is Yes!
If your birthday party is for kids from 2 to 5 years old, our toddler bounce house rentals inventory is right for you.
All our Bounce Houses in the toddler world category are specially designed for toddlers, full of colors, and safe activities for the little ones.
Sometimes the toddler bounce houses are also rented as an add-on to an older kids' party; as the older kids enjoy Inflatable Obstacle Courses and big inflatable slides, the little ones can enjoy their own bounce house
Our prices DO NOT include tax and delivery. Price may vary during Holiday weekends
If your Inflatable Toddler Bounce House Rental is set up indoors, in concrete, or asphalt, or requires sandbags to secure the toddler bounce house, there will be an additional fee to your rental.
Best toddler bounce house rentals in Nashville.
All our toddler bounce house rentals inventory are made with 100% lead free materials and built with the highest standards of quality!
As we all know bouncers for toddlers can not only be fun, but also have to be safe and every single one of our bounce houses for toddlers in Nashville is loaded with fun activities to keep the little ones entertained long periods of time.
Are toddler bounce house rentals safe, how can I make sure that my kids are okay at all the time?
Toddler bounce houses are very safe. In fact they are extremely safe because every single bounce house for toddlers in our inventory has been designed especially for toddlers, in other words they are not regular bounce houses. Of course the supervision of an adult is required at all the times, but let me tell you some of the advantages of the toddler bounce houses in our inventory. There are 2 kinds of commercial toddler bounce houses, the first kind are without a roof and the side walls are about 4 feet tall, that way parents can watch their kids at all the time. The second kind of bounce house for toddlers are the ones with roofs, we recommend those for the summer parties since will protect the kids from the sun. These kinds of toddler bounce houses have big screened windows so the parents can see their children at all the times.
Backyard Toddler Bounce House
Your toddler bounce house rentals are amazing and I'm going to rent one, but what if I invited older kids to the party, can older kids play in a toddler bounce house?
We do not recommend kids older than 5 years old on bounce houses for toddlers as they are designed with graphics and activities that may be appealing to toddlers only. But more importantly because of the safety of the toddlers playing in the bounce house, as older kids tend to play a little bit rougher.
If you are expecting some of your guests to bring kids older than 5 years old as well, we recommend you to add an obstacle course rental to your party or event for those older kids, we have plenty of obstacle courses for rent!
Obstacle course rentals in Nashville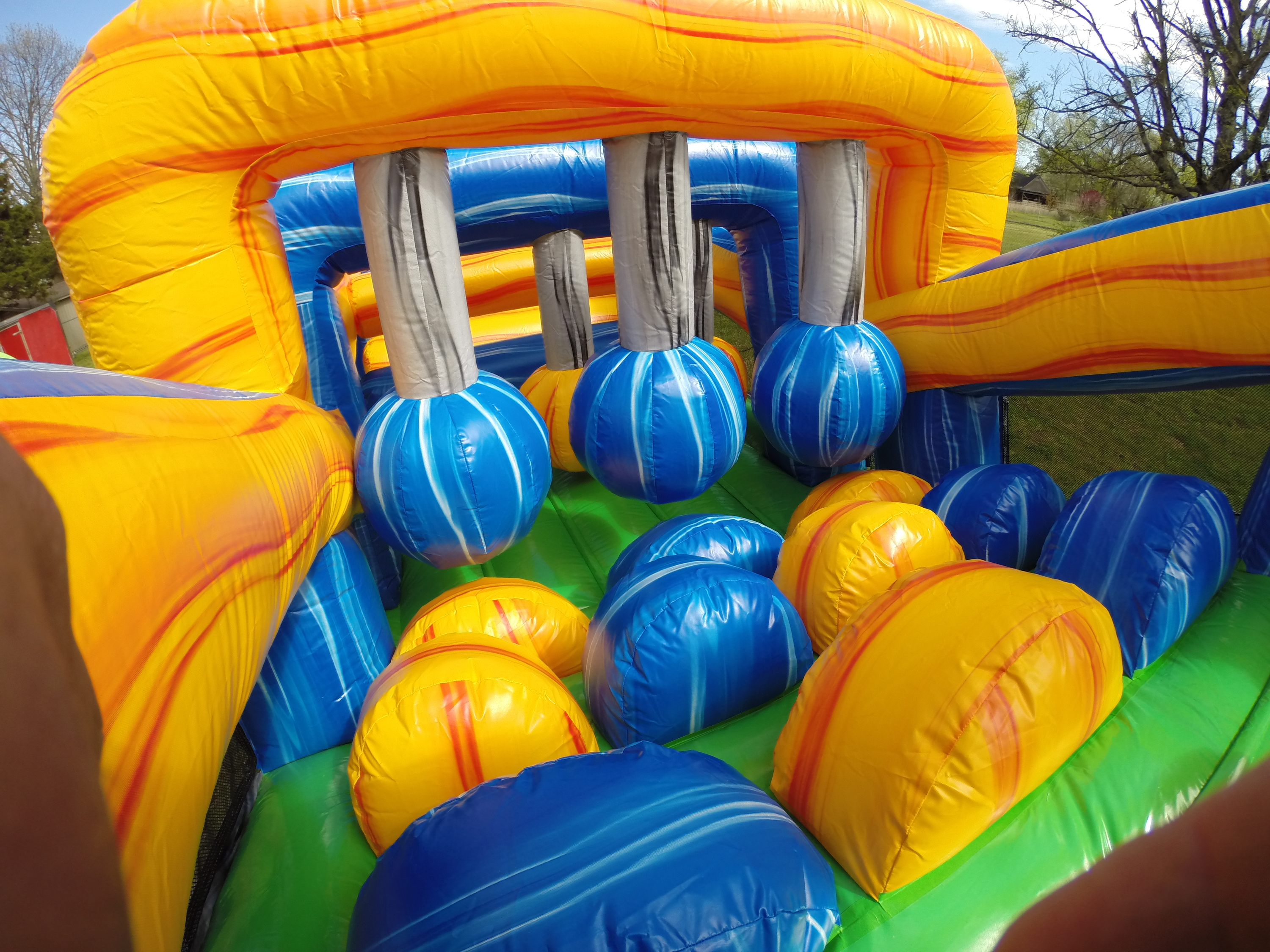 We are located in the heart of La Vergne, in an strategic location for better serving every city in between Nashville, TN. and Murfreesboro, TN.
Our phone number and address are:
(615) 854 1020
152 Mason Cir La Vergne, TN 37086
Click here for driving directions
.
What are your hours of operation?
We are open the 7 days of the week and our hours of operation are as follow:

Sunday 12:00 pm-6:00 pm
Monday 8:00 pm-6:00 pm
Tuesday 8:00 pm-6:00 pm
Wednesday 8:00 pm-6:00 pm
Thursday 8:00 pm-6:00 pm
Friday 8:00 pm-6:00 pm
Saturday 8:00 pm-6:00 pm
Jumping Hearts Party Rentals
152 Mason Cir La Vergne, TN 37086
615 854 1020
bounce house for toddlers, bounce houses for toddlers, bounce house for a toddler, bounce houses for toddler, Nashville toddler bounce house rentals, Murfreesboro toddler bounce house rentals, toddler bounce house rentals Nashville, toddler bounce house rentals Murfreesboro, toddler party ideas, toddler bouncers Nashville, toddler bouncers Murfreesboro, bounce houses for daycares, bounce houses for little kids, toddler party, toddler parties, toddler party ideas, toddler jumper, colorful toddler bounce houses